A Dedicated Genetic Counselling Service
Genetic Counselling Australia offers genetic counselling services nation-wide. Supervised by a leading clinical geneticist and staffed by passionate and empathetic genetic counsellors, Genetic Counselling Australia aims to inform, educate and empower patients to assist them with understanding and making informed decisions regarding their genetic health.
What services do Genetic Counselling Australia offer?
Genetic Counselling Australia offers genetic counselling services Australia-wide, which:
Provide you with the opportunity to learn and understand genetic testing, conditions and the relevance this may have for you and your family
Offer you the opportunity to ask questions and have them answered in an empathic, supportive and empowering environment
Work with you, at your pace to provide you with the genetic information you need
Provide you with the opportunity to speak about your personal story and experience
Genetic Counselling Australia offers genetic counselling services to patients who have been referred by medical specialists, doctors and leading pathology services in Australia. In addition, Genetic Counselling Australia can provide genetic counselling in the following areas:
Meet the Team

A/Prof Leslie Sheffield
Clinical Geneticist
MB BS, MSc, FRACP, HGSA Cert Clin Genet
Since the 1980s Professor Sheffield has been involved in the design and development of genetic tests. As a Clinical Geneticist based at The Women's and Royal Children's Hospitals, he authored more than 100 scientific publications. He has more than twenty years' experience in writing reports for a molecular genetic diagnostic laboratory and a biochemical laboratory screening for Down syndrome in Pregnancy. In 2007 Les founded myDNA to make genetic interpretation more widely available. He continues to drive the development of new services as Medical Director. He has been on the Editorial Board of Nature's Journal of Pharmacogenomics since 2006 and is currently the genetic editor of the Internal Medical Journal.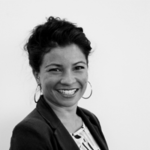 Kathryn Visser
Genetic Counsellor
BA, BSc.(Hons), MGenCouns
Kathryn is an Associate Genetic Counsellor with experience counselling patients in the areas of prenatal, carrier screening, breast cancer and rare disease. Kathryn firmly believes in the importance of people being able to make informed decisions relating to their health, family and future, through the provision of information and support. Kathryn possesses over a decade of medical research experience, having previously worked as a scientist in cancer research, specialising in breast cancer and metastasis research. Kathryn is a member of the Human Genetics Society of Australasia and the Australasian Society of Genetic Counsellors.

Edith Sheffield
Genetic Counsellor
BA, Dip Ed, Grad Dip Gen Couns
Edith is a trained educator and genetic counsellor, who has experience in prenatal and pre-conception genetic counselling. Edith has directed the education program at GenesFX Health (now myDNA Life) and provides genetic counselling input to the drug specific reports and to patients when required, as well as providing support for Doctors.
Frequently Asked Questions